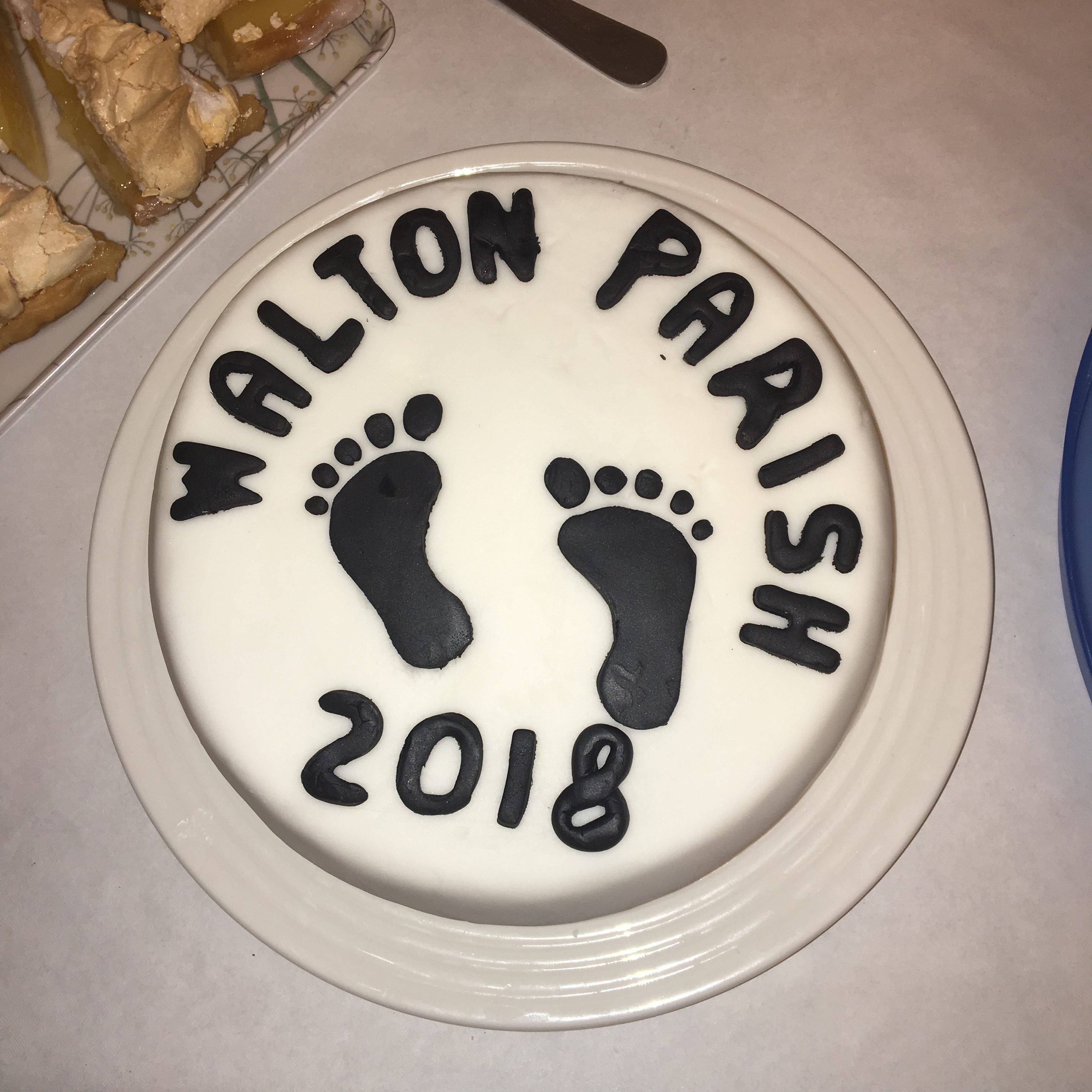 21 Feb

Big Celebration Lunch – WoW!
Big Celebration Lunch – WoW!
What an amazing time we had last Sunday at the celebration lunch, we had almost 130 people in the hall at St Mary's sharing a truly fabulous feast of roast beef, roast chicken, roast pork, veg, potato's, gravy and Yorkshire puds all cooked by the marvelous 11.00 congregation (plus a few others, including roast beef from Cathy despite her leading no less than 3 services that morning!). The tables were set by the 8.00 team, entertainment for the kids came from the 9.15 gang and the hall was wonderfully decorated by Sunday School. St John's came up trumps with some absolutely spectacular puddings!
It really was a fantastic occasion, there were people there from all 5 of our congregations each playing their part. We caught up with old friends, made new friends, everyone pitched in and a lot of fun was had.
Our new vision is not a vision that's going to sit in a drawer or even on a beautiful poster, we can all start to make it happen and last Sunday's lunch proved it! We can all be a part of something amazing and we can make it happen. Our vision is expressed in words, songs and pictures. The colours are a reflection of the different people that make up our church, worshiping in congregations of different styles and we want to continue to celebrate the richness and vibrancy of that diversity. We don't want to be monochrome, we want to let all our colours shine through.
Roll on our next big event in July where we'll celebrate the arrival of our new Curate Alex, his wife Katy and their family and Caroline's priesting!